Ford Accessories
Ford Accessories are the only accessories built specifically for your vehicle, designed to offer the ultimate in personalization and performance. Take it from us at Key Ford of York – and discover the difference for yourself.Shop Accessories
Get the Most from Your Vehicle with Genuine Ford Accessories in York, ME
If you own a Ford, you probably know that one of the main benefits is having access to numerous parts and aftermarket accessories. While you can find these accessories just about anywhere, it's usually best for York, ME drivers to get genuine Ford parts that were built to perform well in their vehicle.
If you are in the Portsmouth, NH area, you know that Key Ford of York not only sells new Ford vehicles, but we also sell authentic Ford accessories. We keep the majority of these accessories in our warehouse near Newington, NH, so you do not need to worry about long shipping times or high prices for delivery. Read below for a quick overview of some of the most popular items we carry.
Interior Accessories
The most popular interior accessory we sell is genuine rubber floor mats. These floor mats are a big upgrade over the traditional carpet floor mats. Buying this directly through us ensures they are specifically designed to meet the specifications of your Ford. If you are in Wells, ME and are considering rubber floor mats, come see us at Key Ford of York.
Another popular interior accessory we carry is interior lighting kits. Sure, you can find this style of kit online for what seems like a great deal. However, many of these kits are too good to be true and will either fail after a short period of time or will not work too well. For genuine interior lighting for sale and installation, stop by Key Ford of York near Rochester, NH.
Exterior Accessories
If you have a Ford pickup truck or SUV, you probably chose it in part because of its impressive power. To fully take advantage of that, we sell towing hitches and towing kits to allow your vehicle to pull a trailer. Another popular item we sell is roof racks for every Ford SUV. Roof racks are also best to buy through your Ford dealer, and we carry the majority of them right here in the Dover, NH area.
On a similar note, we sell luggage bags and totes to go on top of your SUV. Combine this with a roof rack and you have the ultimate road-trip vehicle! Check us out at Key Ford of York in York, ME and see all the other accessories we carry!
Questions about accessories? Let us help!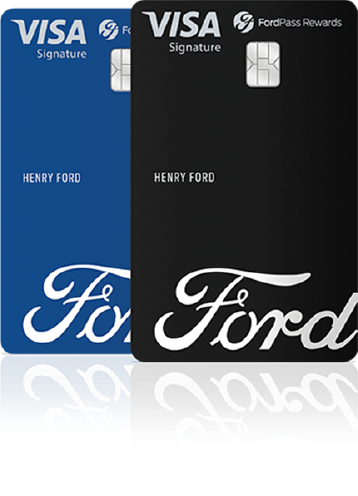 Closed track. Line-lock is intended for track use only. It should not be used on public roads. See Owner's Manuals for information on use.
Introducing the FordPassTM
Rewards Visa Card.
The card that makes it easy to rack up FordPass Rewards Points on purchases you already make -- from filling up at the pump to your monthly auto insurance payment and more.
5%
Back in Points1
on Ford Dealership Purchases
3%
Back in Points1
on gas, auto insurance, tolls, parking and dining
1%
Back in Points1
on all other purchases
10%
Back in Points1
on Ford Service
5% Back in Points on Ford Dealership Purchases plus 5% Back in Points with FordPassTM Rewards
Enjoy 0% Intro APR2 for 6 billing cycles from the date of purchase on Ford Dealership Purchases over $499. After your 6 billing cycles expire, you'll have a variable APR rate of 15.99% - 26.99% based on the Prime Rate depending on how you meet the credit criteria.
1
See the FordPass™ Rewards Visa® Terms and Conditions in the
Summary of Credit Terms
. Points are not redeemable for cash. Please see the FordPass™ Rewards Program terms and conditions at
FordPassRewards.com
for information regarding expiration, redemption, forfeiture and other limitations on FordPass™ Rewards Points. Must be enrolled in FordPassRewards.
2
For additional information about Annual Percentage Rates (APRs), fees and other costs, see the
Summary of Credit
Terms.