For fastest service please call 207-363-2483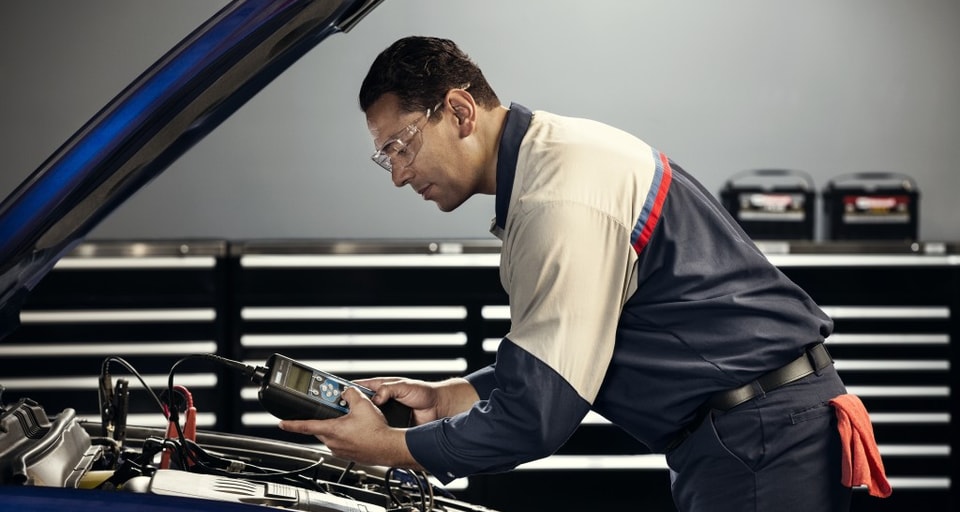 Key Ford of York is Eager to Service Your Vehicle
We at Key Ford of York are very excited to offer up some of the best Ford service in the game. We are located in York, ME and are nearby to Portsmouth and Newington, NH. When you work with us, you get back on the road faster and are able to enjoy a smooth ride. We welcome you to reach out to us about our impressive service and our great service specials.
Working with Us Is a No Brainer
That's right, we are happy to help you and working with us is always a great decision. We treat you like family, and always put you and your vehicle first. With an impressive service staff, you'll be certain that your vehicle is in the best of hands. We are eager to show you what it means to be part of our family.
Impressive Services
We offer several different types of services for you to choose from. Whether you're looking for routine maintenance, such as an oil change, tire rotation, or brake inspection, or you're looking to fix some more difficult damage after a fender bender, we've got you covered. We couldn't be more excited to offer up an impressive online scheduling form to help us better fit into your life.
We at Key Ford of York are very excited to offer the impressive service we do. We know you'll be able to get back on the road ASAP when you work with us. We welcome you to come in for a test drive of any of our awesome vehicles or to give us a call and ask us any unanswered questions you may have. We can't wait to work with you to find the perfect vehicle. Give us a call today.